Servicing
Mechanical
Spring Cups Repairs
Electrical
Connallising
Inspections Restorations
Woodwork
Franchised Agents
Warranties
PARTS
New
Reconditioned
Second-Hand
Rare / NLA
Geographic
UK
Europe
USA
Worldwide

ART WORK paintings
Used Vehicles
Looking to: Buy
Sell
Inspections
Advice

Legal Disputes
Cloud and S' Type Heaters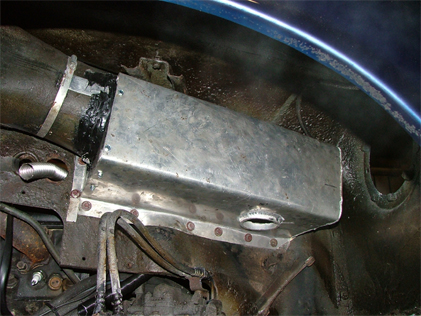 Heater unit is enclosed in a unit inside the right hand front wing.
Key Benefits
| | |
| --- | --- |
| | No irreversible changes or noticeable difference inside your Rolls-Royce |
| | (Except a nice comfortable environment) |
| | Ideal for cars with Air Conditioning already fitted or fitted at the same time |
| | No more leaking Matrixes. |
| | Car at correct temperature when you get to it. |
| | Keep interior aired even when car is laid up. |
| | Almost silent operation. |
| | Remote and timer options. |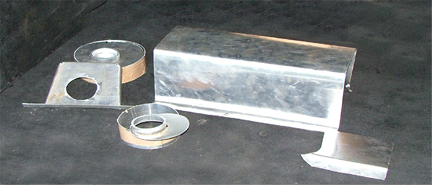 The original heater matrixes can either be removed or left in place. The ducting from the snow pack in the front wing is removed and the heater unit is fitted to the bulk head. A weather proof housing is then made to cover the unit and wiring.
We use a high quality heater unit that runs off your own cars fuel supply. It's highly efficient and very economical.
The unit is controlled by a 7 day timer unit so you can set it to heat up the car before your use.
Another option is a remote control unit. You can then switch the heater on from inside your house, office or restaurant as and when you need it.
Auxiliary fans can be fitted to enhance air flow for comfort or airing your Rolls-Royce or Bentley.
This unit can be fitted to earlier Rolls-Royce, Bentley and other Classic cars.