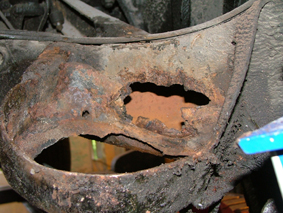 Above is a spring cup from a rear trailing arm. The bottoms of the spring cup is prone to filling with dirt and water. As you can see from the above picture the whole of the bottom of the cup has rusted away. The vertical face behind the cup has also rusted away.
This is an extreme case where the spring actually came out whilst driving!
Most will look like this: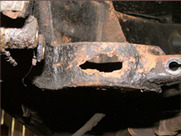 It is important to keep these rust free to avoid serious and expensive damage.
We Recommend waxoyling the underside of your vehicle and then applying top ups as necessary at yearly intervals.
To replace a trailing arm at Rolls-Royce Parts and labour prices would probably cost in excess of £3000.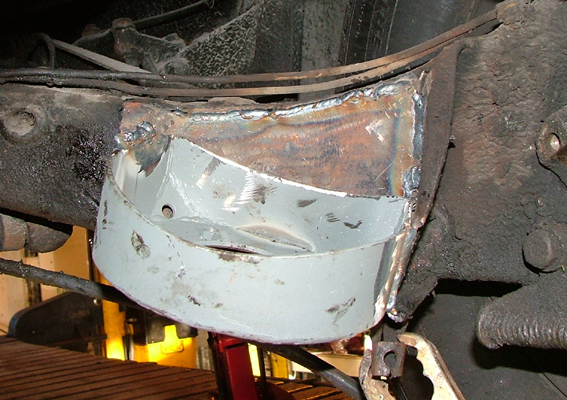 We make replacement cups in a heavier gauge metal. This allows the job to be done for less than £400 for one side and £600 for a pair, (and far less in most cases).
Our method is carried out with the trailing arm still on the vehicle so there is no need to have the rear cross member removed and re-jigged to get the correct alignment on the rear suspension. The area is then painted with Hammerite twice, rust-proofed with waxoyl and thoroughly greased before reassembly.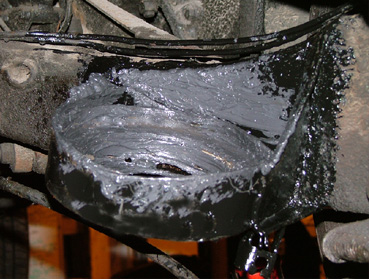 The whole area will then be Waxoyled to help prevent any problems in the future.