ELECTRICAL
Silver Cloud II & III
Bentley S Type II & III
The day you have been waiting for has arrived!
Tired of the Russian roulette feeling you get whenever you go to start your car?
That slow cranking that seems endless?
Listen to the usual Lucas starter.
With our modern starter motor you'll want to use the car every day!
Even after sitting for weeks - starting is a breeze.
Listen to the new type starter.
The above videos are of exactly the same car before and after fitting
a new type starter motor. The best thing you'll ever do to your Silver Cloud!
Also available for Silver Shadows but the effect is not as dramatic.
No permanent modifications needed
so IF you ever wanted your cars originality restored, it's possible.
Advantages:
Fast starting even after sitting for ages.
Immediate hot starting.
Much less wear on the engine, oil pressure much sooner.
Far less embarrassing.
Uses far less battery power and will crank with a weak battery.
We carry out all workshop services to keep your vehicle in first class condition.
We also upgrade older vehicles to make them more driver friendly and enjoyable.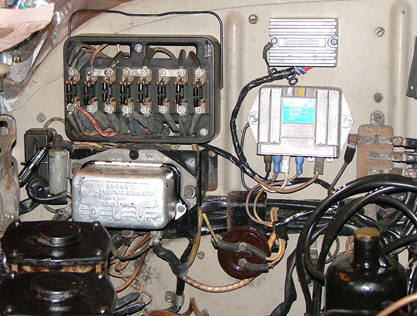 Above is the bulk head of a silver cloud.
The two newer electronic units ( top right ) are an electronic ignition control unit and an alternator regulator.
Electronic ignition fitted to prevent that annoying 'will it, won't it start' on silver clouds
where they just seem to crank forever without catching.
The owner wanted to fit and run a selection of modern electrical equipment including:
X-Box, DVD player and a very loud entertainment system.
We upgraded from the standard dynamo to a high output alternator and a dual battery.
Piper Window Motor
Are you constantly having problems with your Corniché front Piper electric windows.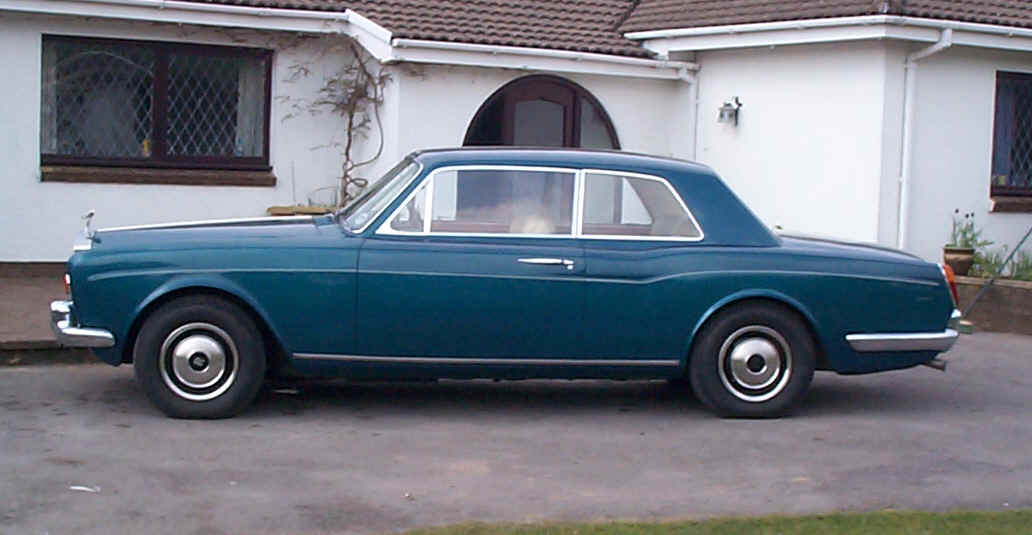 We can convert your windows from the original Piper system to the more modern silver shadow type.
This will usually work out cheaper than getting your Piper motor overhauled and will be much more reliable in the future.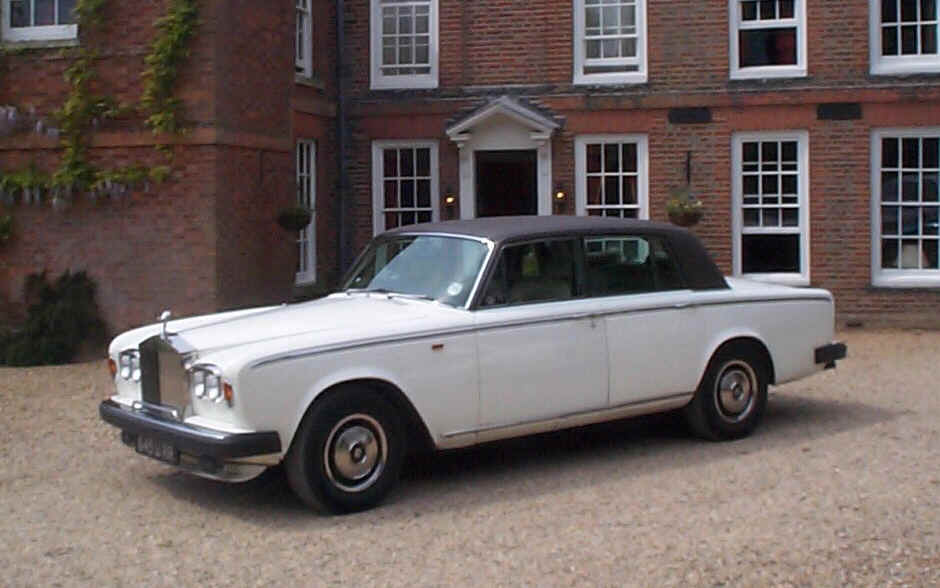 We usually have second-hand mechanisms in stock and can use either new, reconditioned, or tested second-hand motors.
Central Door Locking
Remote operated Silver Cloud and S'Type CDL
No more climbing over the seats to un-lock the back doors.
Central door locking fitted to your Rolls-Royce or Bentley.
This is usually fitted while fitting a remote control alarm system but can usually be
connected to any existing alarm system.
With our system the key locks still work in exactly the same way.
Variable RIDE ECU's For Silver Spirit's, Turbo's and Mulsanne's.
The ride in the variable suspension cars can be too harsh for many peoples taste
and can spoil the luxurious feeling you expect from your
vehicle. Have your ECU refurbished and reprogrammed to give a
more comfortable ride at lower speeds, and a sports ride for safety at speed.
Remember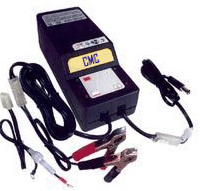 to keep your battery charged .
We Recommend a battery charger and conditioner like the one shown. These can be left connected and charging and will
keep your battery in peak condition even if left for months at a time. We can supply these for £40.00.
We have been using these for over 10 years now and have had no problems with either the battery or the unit.
Well worth spending the extra few pounds now for the years of peace of mind.
They come with various connectors so you can either use the crocodile clips or have a more permanent single,
easy to use connector so you don't need to get to the battery.