A Brief history of Rolls-Royce Keys and Bentley Keys.
Coachbuilders and different countries used some different lock manufacturers but on the whole 'standard' tumbler barrel locks were used. Rolls-Royce and Bentley insisted on more fins on their locks giving better security. It also allowed them to fit Master and Limited locks. Master locks were fitted to the doors and ignition, limited locks were fitted to the glove box and the boot or trunk. (Did you wonder why some of your keys didn't always work?) The cars were supplied with Square headed keys (master) and Round headed keys (limited) to distinguish between them. When leaving the car at a hotel, garage or restaurant the round keys would be given to the valets for parking. This allowed the owners to leave their valuables and possessions safely locked in the trunk or glove box.
Your Early Rolls-Royce may have a different name on the lock or keys, H. and T. Vaughan Ltd. (q. v.), then the largest manufacturer in Willenhall, UK were manufacturing compact and secure cylinder locks. Yale and Towne moved in to England in 1929 when they purchased Vaughan. This gave Yale and Towne production facilities with a ready-made work force and they used the Yale name.
Yale and Towne were then bought out by the Eaton Corporation (c1963) Giving the Rolls-Royce Silver Shadows and Clouds and Bentleys the " Yale Eaton Corporation " keys , then later on (c1970s) They added the Towne name again giving the " Yale Eaton Towne " keys on the later Silver Shadows etc.
Rolls-Royce and Bentley were very careful with their key quality and numbering so even now it's possible to order keys by number, so keep a note of that number safely.
We can usually cut your Rolls Royce key or Bentley key from your Chassis number.
High Gloss Yale Keys: Supplied to your key number.
(It's difficult to photograph a polished surface)
These are 20/25 type keys.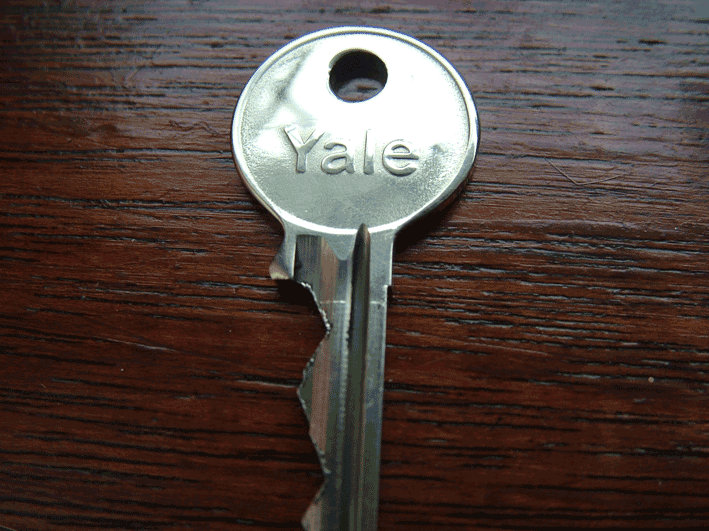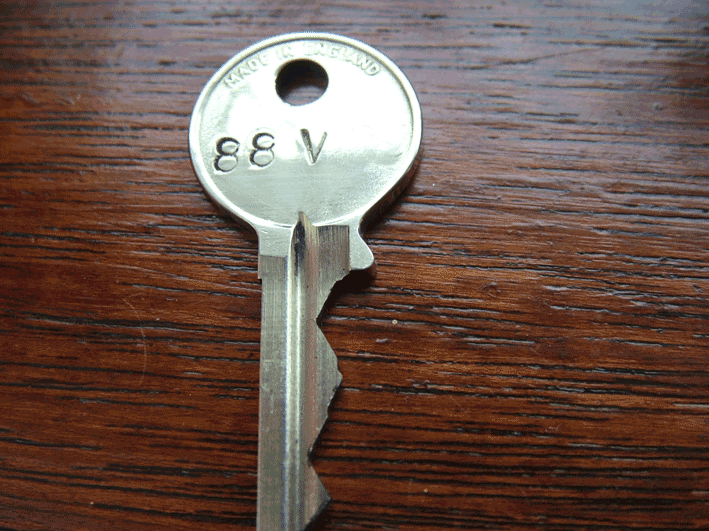 We also have some new original Rolls Royce keys already cut to number, These are ideal for concourse condition cars etc.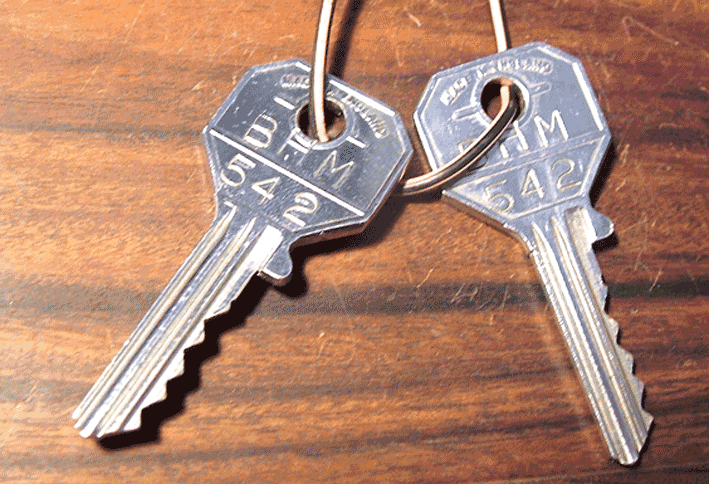 Key Benefits
| | |
| --- | --- |
| | Specialists in Rolls-Royce and Bentley Cars |
| | Sensible Prices |
| | Experience and reliability |
International On Site Service:

We have a specialist that can travel to your Rolls-Royce or Bentley and repair it on site either abroad or in the UK. It often works out cheaper to have the work done in the country where it resides than to go through the expense and danger of having it shipped back to England

Why risk

having an inexperienced mechanic attempt a repair and cause more damage in the process.

Contact us as soon as possible if you are considering our on-site service, we may well have other enquiries from Rolls-Royce owners in your region and traveling expenses can then be shared.

With thanks to Jim Evans, copyright 2002 for information on Yale locks. For more details see http://www.localhistory.scit.wlv.ac.uk/Museum/locks/gazetteer/gazyale.htm